AirStream Trailers Feature Quality Zamp Solar Panels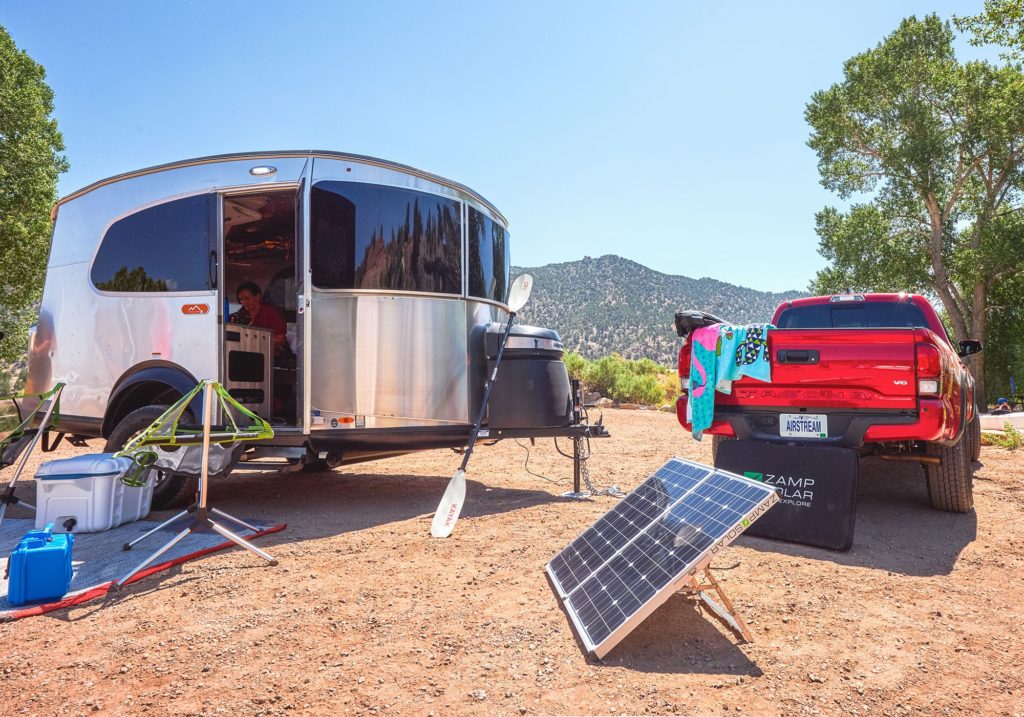 Zamp Solar works closely with Airstream to develop battery charging solutions that allow you to stay out longer, and experience everything that off-grid living has to offer. The Zamp Solar 90 Watt long solar panels were designed specifically for Airstream trailers but have recently been adopted by the van life and Overlanding communities as they do a great job of keeping batteries charged and ready to go. Airstream travel trailers allow everyone to go on adventures and make their dreams of leaving town a reality. When venturing into the wilderness it is necessary to rely on your gear. 
Zamp Solar panels are used in all factory-installed Airstream solar packages. This option can be ordered from your dealer if you are designing your own trailer. If you buy a used trailer or your trailer did not come with PV modules on the roof we can add them pretty easily.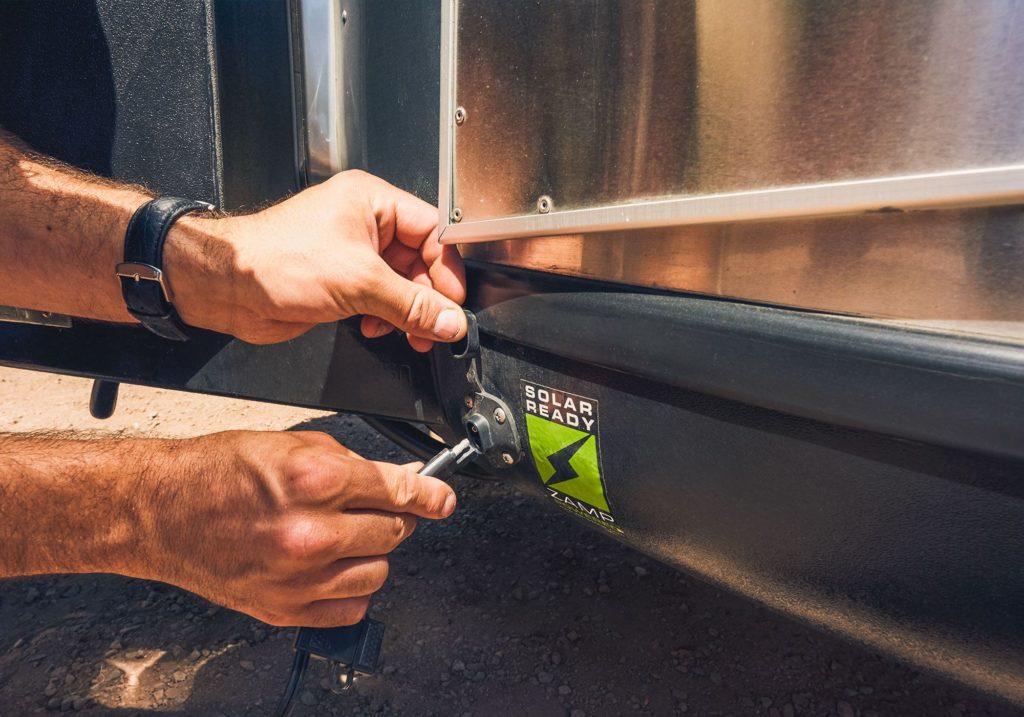 All 2019 and 2020 Airstream travel trailers leaving the Jackson Center, Ohio manufacturing facility will come equipped with a Zamp Solar solar ready or solar ready RV (SRRV) sidewall port hookup. This allows for a convenient way to add one of Zamp Solar's portable solar panel kits making it easy for Airstreamers to harness the power of the sun.
 Airstream and Zamp Solar both started from humble beginnings to provide solutions to problems that people had when camping in the backcountry. Today they are both leaders in their respective industries. It goes to show that great ideas produce great products. If you have any questions about adding solar to your airstream class B motorhome or travel trailer contact the experts at SolarOverstock. Contact Us